Assisted Living (Senior Adult Foster Care)
Finding a quality assisted living/senior adult foster care home among the growing number of options is a real challenge. Those who choose Salmons Place Senior Care discover a unique home style living environment that preserves independence and dignity by providing real home style living.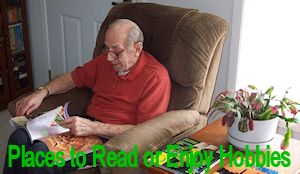 With more control over their lifestyle and individualized care, Salmons Place Senior Care offers older adults who cannot remain alone the advantage of living as part of a family in a normal home setting. Making the adjustment from independent living is less stressful and a caring home environment can make a big difference.
Living with the Salmons allows seniors and their families to know they will receive compassionate care that respects their independence and self-worth as well as meeting their personal needs.
Salmons Place Provides a Comfortable Home, Plus

Privacy — each resident has their own private room, including a large closet. As individuals prefer, personal furnishings may be used or furniture will be provided. Residents are free to hang pictures and decorate their room as they wish, just as they would in their own home.
Nutritious Meals and Snacks — all prepared for the residents by the Salmons. Residents may get up, and eat when they want, choosing their own breakfast. Noon and evening meals are eaten family style. Healthy snacks are also available. Individual tastes and food preferences are considered in food choices as well.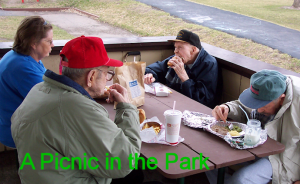 Supervision — as required to assure safety and a sense of well-being. Residents may come and go with friends or alone as they please, so long as they are able to do so.
The home is equipped for more extensive supervision when needed and has served many residents with dementia (such as Alzheimer).
Protection — a beautiful home environment that is also safe. A recently constructed residence, the home is fully equipped with smoke/fire and carbon monoxide detectors, fire extinguishers, and adequate exits, etc. And because the caregivers live in the home with residents, help is available should an emergency ever arise.
Household Services — cleaning, laundry, and household maintenance tasks are all provided.
Accessibility — Salmons Place was built with this service in mind. All doors are thirty-six inches wide, equipped with easy open lever handles. An enclosed ramp provides easy access for those with mobility concerns. There are safety bars in the bathrooms. One bath has an easy access walk-in shower and another a whirlpool tub.
Salmons Place Offers These Additional Services

Personal Care — assistance with dressing, bathing, and grooming.
Medication Assistance — a reminder to take medications as prescribed (additional help as needed).
Nursing service — arranged through the local public health nursing service or other home care providers.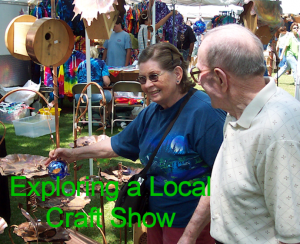 Transportation — to medical or other appointments and errands. A heated garage with the inside ramp makes winter trips for appointments more convenient.
Cash Management — help in managing small amounts of cash.
Hospice care — residents choosing to spend their last days at home have the option to do so, with hospice care provided in the home.
Salmons Place Encourages An Independent Lifestyle
Salmons Place offers the older adult who can no longer live alone an opportunity to continue living a normal lifestyle in a home setting. They find that moving to an assisted living/adult foster care setting does not have to be as disruptive as feared. Each individual is encouraged and assisted to live his/her life as fully as possible.
Residents visit their own friends, inviting them to visit them in their new home as they wish. They take part in their own church, attend community activities and participate in any other activities they may choose when they are able. When they are unable to actively do these things on their own, assistance may be provided or services may be invited into the home.
Salmons Place Provides A Relaxed, Comfortable Setting

Located just east of Alexandria, MN, Salmons Place is built on 23 acres of farmland, yard and gardens. Our seven bedroom, three bath home—all constructed on one level for easy accessibility—has been built with the senior care program specifically in mind.
In addition to the living room, the house also has several decks and a new 16'x24' sun room so residents can find privacy as well as places to entertain their family members and friends.

This beautiful rural setting is close to town and on a primary highway for quick, easy access to medical care, shopping, and other community activities.
Prospective assisted living/senior adult foster care residents and their families/friends are welcome to visit the home to see if it is for them. Service professionals are invited to visit, too, in order to become personally acquainted with the program.
Check us out for yourself. See if you don't agree that Salmons Place Senior Care is one of the best residential alternatives for older adults needing some assistance for daily living.
An Economical Choice

Payment for care at Salmons Place may come from a person's own resources or, for those with limited funds, from public sources such as the Elderly Waiver which are available to assist with the costs. In either case, the expense is much less than nursing home care making it an excellent alternative for those not needing extensive medical care.
Pre-admission screening assures the appropriateness of any placement and explores the possibilities for financial assistance
Licensed Adult Foster Care

Salmons Place Senior Care is licensed by Douglas County and the state of Minnesota. Those interested in our home are encouraged to check with Douglas County Social Services and Public Health about about our program.
A drug free, smoke free residence for older adults.

If our program sounds right for you or a family member, please contact us for further information:
Jim or Lou Salmons (
james@salmonsplace.com
)
Jeanette West (
jeanette@salmonsplace.com
)
6789 County Road 82 SE
Alexandria, MN 56308-5543
(320) 762-2892